A joint post by Cheryl and Karen.
The CFOs of two of Canada's biggest companies will transition to the CEO role in 2021: Sun Life Financial CFO Kevin Strain will replace CEO Dean Connor in August and Air Canada's CFO Mike Rousseau will succeed CEO Calin Rovinescu in February.
Despite these two high-profile examples, CFO to CEO transitions are not that common. A 2015 Korn Ferry study of the global Forbes 2000 revealed that only 13% of CEOs had come to the role from the CFO seat.
Both upcoming CFO promotions follow long working relationships. Rousseau worked together with Rovinescu for more than a decade, while Strain joined Sun Life in 2002 and was named CFO in 2017.
The long tenures of Connor and Rovinescu mean their personal brands are very much intertwined with the corporate reputation of their employers, leaving the incoming CEOs with big shoes to fill from a reputation perspective. Rovinescu was named CEO of the year three times and, notwithstanding recent events, saw the share price increase over his tenure from less than a dollar to almost $53 earlier this year. Connor, likewise, was recognized as Canada's Outstanding CEO in 2017 and Ivey Business School Leader of the Year the next year.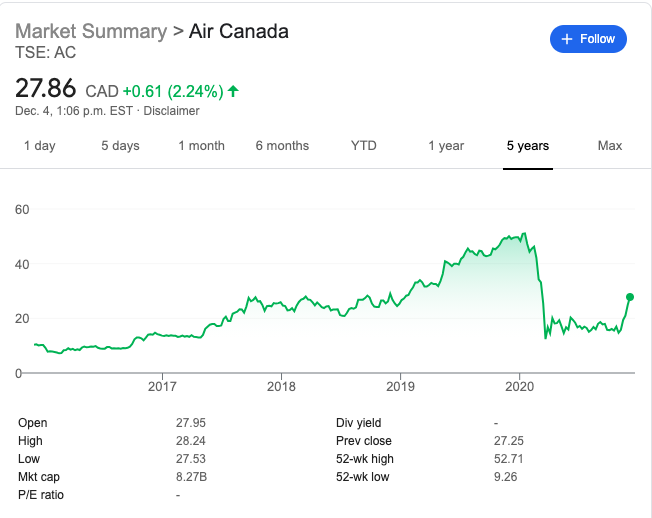 As former CFOs with responsibility for investor relations, both Strain and Rousseau may understand more than most what is at stake. While some investors may bet on the new guy and the share price may rise over time, data from FTI Consulting suggest that shareholders are more likely to sell shares around CEO transition.
"When CEOs change, investors are more than twice as likely to sell shares in a company as they are to buy them. All things being equal, nearly 40% of investors said they would sell a stock solely on the basis of the new CEO, the FTI Consulting survey found, while only 15% said they would buy the stock on the same basis."

FTI Consulting report
New CEOs need to demonstrate they are up for the job, but it can be harder for former CFOs because they need to evolve impressions already formed about them. They need to demonstrate some right-brain thinking and put daylight between their old role and the new, making space for their new CFO.
The move from CFO to CEO requires some deliberate attention to reputation across your stakeholders to make the transition a success. How do you do that? Here are five priorities for your first 90 days.
Be ready to answer questions about any aspect of the business. As CEO, you are by definition its key spokesperson, and thus can fairly be asked about any aspect of it at any time. Know what you are talking about.
Work hard to really learn the businesses if you don't have operational experience.
Know what you make or sell. Consider masquerading as a customer and make sure you are using (and seen to be using) your own products. If you think this is obvious, remember how CEO John Chen fumbled the launch of the Priv phone two years into his time at Blackberry.
Know the competition just as well. Consider whether your competitive intelligence is strong enough.
If you haven't already, spend quality time with your public relations, government relations and marketing teams to ensure you understand their strategies, campaigns and reputation risks.
Market yourself. You should already have been making sure the business community and government know who you are but don't assume they remember, or remember correctly. Your appointment will also have brought in new shareholders who are meeting you for the first time.
Show people who you are and that you know the business and industry through one key interview or speech. The board may have given you the job, but a strategic interview or speech will be your interview with the public.
Be ready to share your vision. People want to know why they should stick around.
Listen. And then listen some more. Listening tours have become almost cliché so perhaps don't call it a listening tour. But you need to do it, particularly with your employees. CFOs are rarely called upon for internal communications and engagement, so you may be an unknown figure to them. Employees can mobilize quickly and be your most influential boosters or detractors; you both need to get them onside quickly and hear what they are worried about. They know your customers better than you do.
At the same time, because you were previously the CFO, you can't come to those meetings empty handed; you need to give them something to be excited about. Like shareholders, high-potential employees will be watching your early moves to decide whether it's time to move on.
Among them will be those who believe someone else should have gotten the role (perhaps themselves), or that are upset that the torch (in the case of both Sun Life and Air Canada) is being passed from white man to white man. Ignore this at your peril.
If you haven't already formed top-to-top relationships with your clients and partners, make it a priority. New leadership is a chance to signal a change of approach or reset a relationship. But it's also an opportunity to demonstrate strength if you have upcoming negotiations.
Take control. Be clear how you will be different from your predecessor; you have had time to think about it. Hesitating now will suggest you don't have the courage of your convictions. But give yourself time by making it a five year plan; being able to talk about that will give you breathing room in the early days as the company evolves under your leadership.
Make changes in the executive team to acknowledge your strengths and weaknesses different from the last CEO – and be articulate about it; bring in some fresh air.
Define the corporate citizen you want to be and how you want to wield your power as a CEO on societal issues. You are going to be inundated as a new CEO by interest groups seeking CEO support to make change on ESG, for example. Know where you stand so you're not agreeing to things on the fly.
You know the language of cashflow and balance sheet; that is a true advantage. But not only do you need to make space for the new CFO, you cannot be taken seriously as the CEO if you can't let go of old responsibilities and relationships.
Find your people. The CEO network is important. Ideas are hatched, partnerships formed, people hired, and policy made by CEOs who know other CEOs. Do a network analysis of who you need to know and plan how you will meet them.
You can do this one to one, but also through peer groups like the Business Council of Canada, peer-to-peer forums like MacKay CEO Forums and volunteer boards like CivicAction or the BlackNorth Initiative. Knowing your peers outside your day job is an under-appreciated asset.
These points are not in sequential order – if you are already CEO, you don't have that luxury. If you expect to get the CEO role, start now. Most of these things you don't even need CEO or board permission – you just need to pay attention to different things. You will be happy you did in the event that the transition happens as part of a shakeup – through an unexpected death, pressure from activists, or in the midst of a crisis.
In that situation, the CFO may be seen as a "safe pair of hands," especially if you have operational experience as this McKinsey article notes. You know the valuation drivers of the business and have a pretty good idea of the SWOT analysis. But in the next 90 days, you need to demonstrate a wider understanding of your stakeholders and how your new role differs from your past.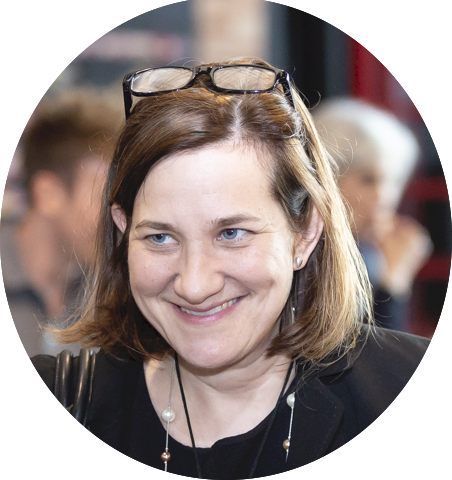 Karen helps executive teams report and engage with stakeholders around issues that are material to their business. She is opinionated (in two languages) about how investor focus on ESG will change how companies access capital. You can reach her here.
If this piece feels a little too relevant, we can help.